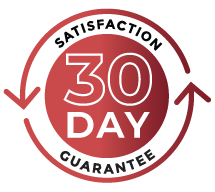 The Essentials for a Smooth Back
Don't miss out on the Bakscape XMAS Kit—available for a limited time and in limited quantities! This exclusive offer is your ticket to a flawless grooming experience, providing everything you need for a smooth, comfortable shave. Act fast to secure your kit and elevate your grooming routine today!
YOUR KIT INCLUDES:
Shaver Body
Precision Shave Head + Trimmer
Shave Stick
Baklicator
Two After Balm (2oz)
Two Shave Soap (2oz)
Accessories kit
Estimated Delivery
Order within 00 hrs. 00 mins.
Estimated Delivery
Order within 00 hrs. 00 mins.
Free Shipping & Easy Returns
30-Day Money Back Guarantee
HOW TO USE

Bid farewell to back hair with the Bakscape. Our kits includes the essentials for a smooth, comfortable shave. Like it or get your money back!
30-DAY MONEY BACK GUARANTEE

At Bakscape, we're so confident that our back shaver starter kit will give you the smoothest, hairless back of your dreams, that we're offering a no-questions-asked, 30-day money back guarantee.

If for any reason you're not satisfied with your purchase, simply send it back within 30 days and we'll give you a full refund.

But let's be real – once you try this bad boy out, you won't want to give it up. You'll be the envy of all your hairy-backed friends.

So why wait? Get your Bakscape starter kit today and say goodbye to back hair forever!"
SHIPPING
We proudly ship to Mainland US and Canada! We offer flat rate shipping on all regular orders and offer frequent promotions that feature Free Shipping*.
*Free Shipping offers or deals do not apply to orders from Alaska or the Canadian Maritimes (flat rate shipping is available to these regions). 
US Orders
All US orders will be shipped from our Houston warehouse. Please allow 7-9 days for delivery from time of purchase. We currently do not offer shipping to Puerto Rico or Guam.
Canadian Orders
All Canadian orders will be shipped from our Edmonton warehouse. Please allow 7-9 days for delivery from time of purchase.
International Orders
We currently do not offer shipping for international orders outside of the US and Canada. We hope to make this available soon and thank you for your patience!
RETURNS AND EXCHANGES
WE'LL MAKE IT RIGHT!
We're dedicated to providing our customers with the smoothest experience possible! If you're experiencing an issue with your product(s), please contact us at support@bakscape.com.
WARRANTY FOR DAMAGED ITEMS
We're happy to exchange any defective or damaged merchandise, quickly and free of charge! We honor a 1 year replacement warranty on our shavers in addition to a 30-day exchange on all other accessories.
WRONG OR MISSING ITEMS
No problem! We'll exchange or correct any issues with your order, provided they remain unopened in original packaging with the safety seals intact. We'll even take care of the shipping fees!
30 DAY MONEY-BACK GUARANTEE
At Bakscape, we stand behind our product – That's why we offer our customers a 30 Day Money-Back Guarantee on all products purchased through our website.
If you are not completely satisfied with your product(s), contact us at support@bakscape.com to request a full or partial refund within 30 days of your purchase. Please note:
Your refund amount will be based on the pricing reflected on your original invoice.
Refunds will be returned to the original form of payment
If you do not initiate your return within 30 days, we may not accept your return.
All flat-rate shipping costs are non-refundable.
We reserve the right to track refunds initiated from the same name, email address, billing address, mailing address or IP address. In the event we believe that a customer or potential customer has been or is likely to take advantage of our refund policy, or otherwise purchase products for reasons other than personal use, we reserve the right to deny sales or refunds to any customer.
Comfortably smooth
HOW IT WORKS
Bid farewell to back hair with the Bakscape Starter Kit. Our kit includes everything you need for the ultimate shave sesh. Plus, it's as easy as Mr. Potato Head to switch out attachments. Just don't let your friends catch you naked from the waist down – they'll never let you live it down.

SHAVE SOAP
FOR SMOOTHER SHAVES
Bakscape shave soap is designed to give you the smoothest possible shave. Our custom formula creates slippery suds that help our precision shave head glide effortlessly across your back, ensuring a quick and frictionless shave.

AFTER BALM
COOL & REFRESHING
Our custom formula combines rich emollients and moisturizers that keep your skin healthy, happy and looking great! This rich aftercare balm is designed to nourish and protect your skin long after you hop out of the shower.
FREQUENTLY ASKED QUESTIONS
What length of hair is best shaved by Bakscape?

The BAK-6.0 shaver works best on hair that is less than 2mm long. Shaving longer hair may work, but we don't recommend it because it may irritate the skin and shorten the life of the shaver head. Shaving longer hair will also make the shaver harder to clean. Shaving once or twice per week will keep the hair under 2mm.
How often will I need to shave my back with Bakscape?

Using Bakscape once or twice a week will maintain a smooth clean look for most users.
Does my back hair grow back faster after shaving it?

No. According to many sources including Lawrence E. Gibson, M.D., shaving hair doesn't change it's thickness, color or rate of growth. Shaving facial or body hair gives the hair a blunt tip. The tip might feel coarse or "stubby" for a time as it grows out. During this phase, the hair might be more noticeable and perhaps appear darker or thicker, but in actuality it's not. 
How does the Bakscape shaving system compare to alternatives?

Bakscape stacks up extremely well against every alternative.

Waxing: Ouch! Aside from the enormous amount of pain that no one should endure, the annual cost to get a smooth back with waxing sessions comes in around $1,200.00 – $1,400.00.

Laser Hair Removal Treatments: Laser hair removal treatments are also extremely painful (Ow!) and expensive at $450 per visit. Most patients will undergo several rounds of treatment (more $$$), and results will widely vary from person to person.

Electric Trimmer: Electric trimmers are fine for longer hair, but never leave you with a smooth finish. And you need a second person to reach most areas of your back. So if you are alone, they are useless for a complete back shave.

Chemicals: Chemicals will simply just dissolve the hair. You must have someone else apply the chemicals, wait 15 minutes and then rinse it off. Once the chemicals are rinsed off you may need to further shave or pull the remaining hairs that did not initially get dissolved. There is a risk of severe irritation and even scarring using chemicals. Not a process you'll do very often.

Razors: Tricky at best. A razor only shaves in one direction, making shaving your back a time- consuming task. Also, ask anyone who has shaved their back with a razor and how often they have cut themselves, especially if they have any skin tags or moles.  

With Bakscape, you can shave in any direction, wet or dry. You can shave by yourself and ensure all areas get covered. You can get the job done fast, and enjoy having a smooth back ALL the time – not just after a major shave.
 the home of the hairless back!
YOUR ONE-STOP SHOP
OUR TEAM OF GROOMING GURUS IS HERE TO HELP YOU ACHIEVE SMOOTH, BABY-LIKE SKIN. THANKS FOR CHOOSING US – SAY GOODBYE TO BACK HAIR FOREVER!